Either way, I just realized that I haven't posted anything scrappy in a while. And, then I realized that I haven't done much scrappy for a while except my design team stuff for Fresh Pages. So, here it is! My first design team work! I hope you like it!
I made this little book out of a sheet of round, scalloped Bazzill. The letters are by Heidi Swapp and the stamp is the Autumn Leaves one that I'm RAKing in my previous post! :D
Andrew and Mickey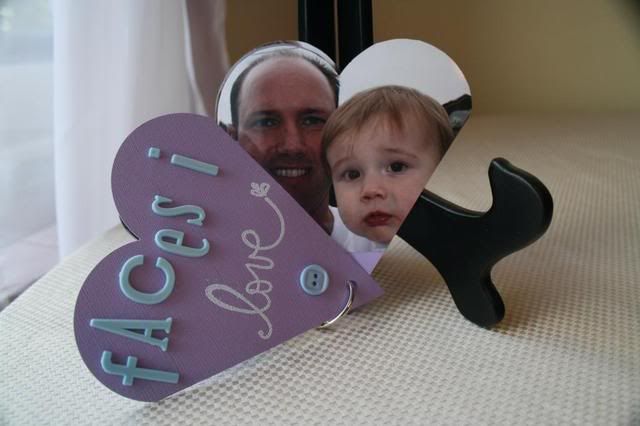 Grandma Judy(my mom) and Mickey
Uncle Cody Mitchell Manley (my brother) and Mitchell Jack Hettwer
Delbert Mitchell Manley, aka Mick, aka my dad, aka Grandpa Mickey!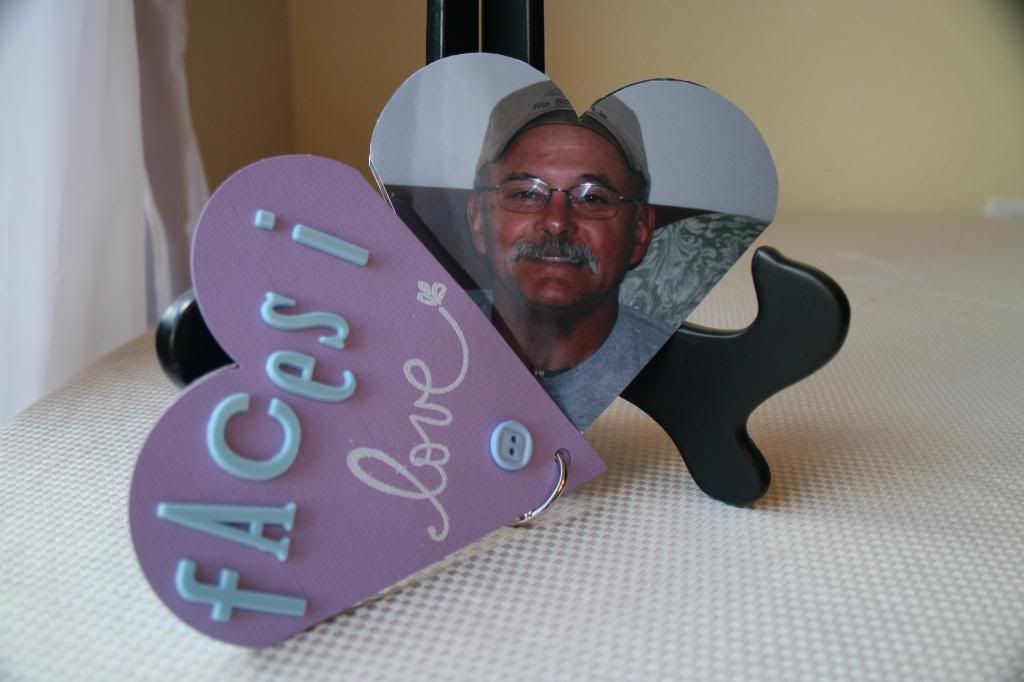 Wowza! I need to iron my tablecloth!!! LOL! :D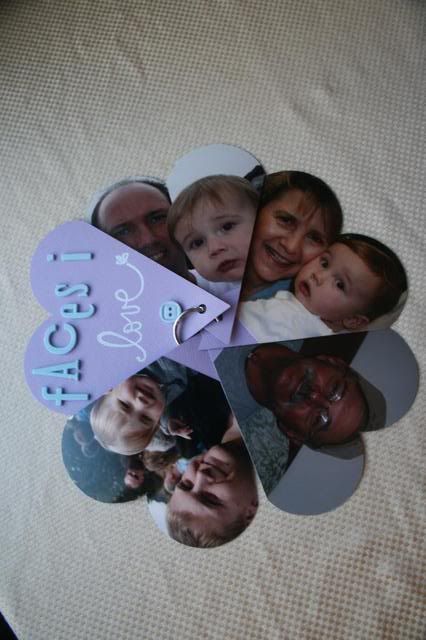 This is a layout from Mickey's first birthday. The cardstock is Bazzill and the patterned paper is Chatterbox. I have the two vertical pictures tucked into pockets so I can put my journaling on the backs.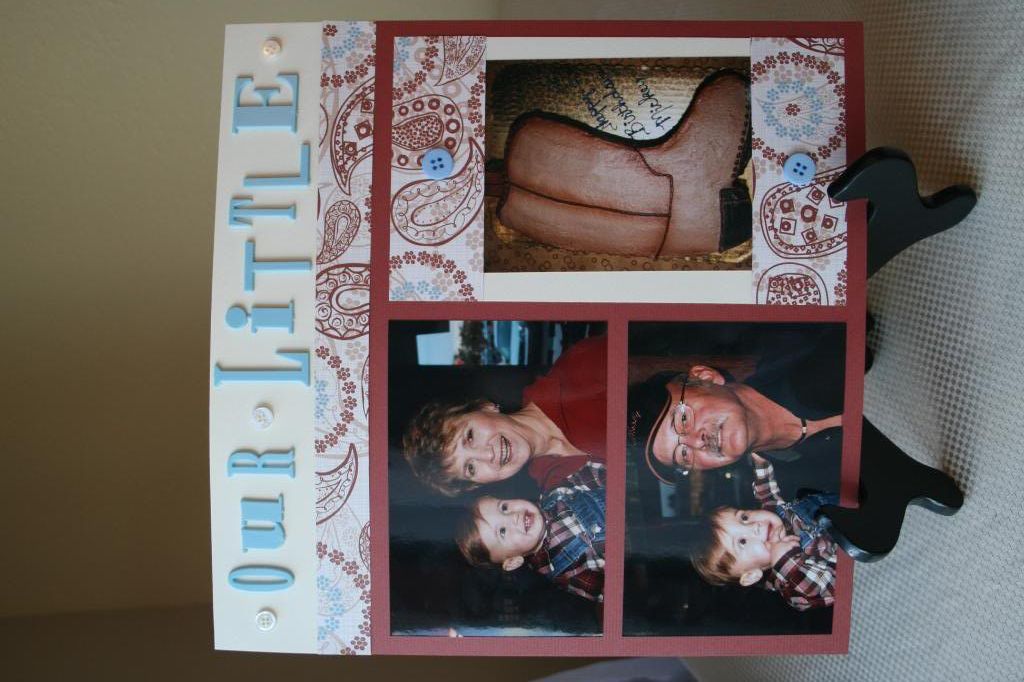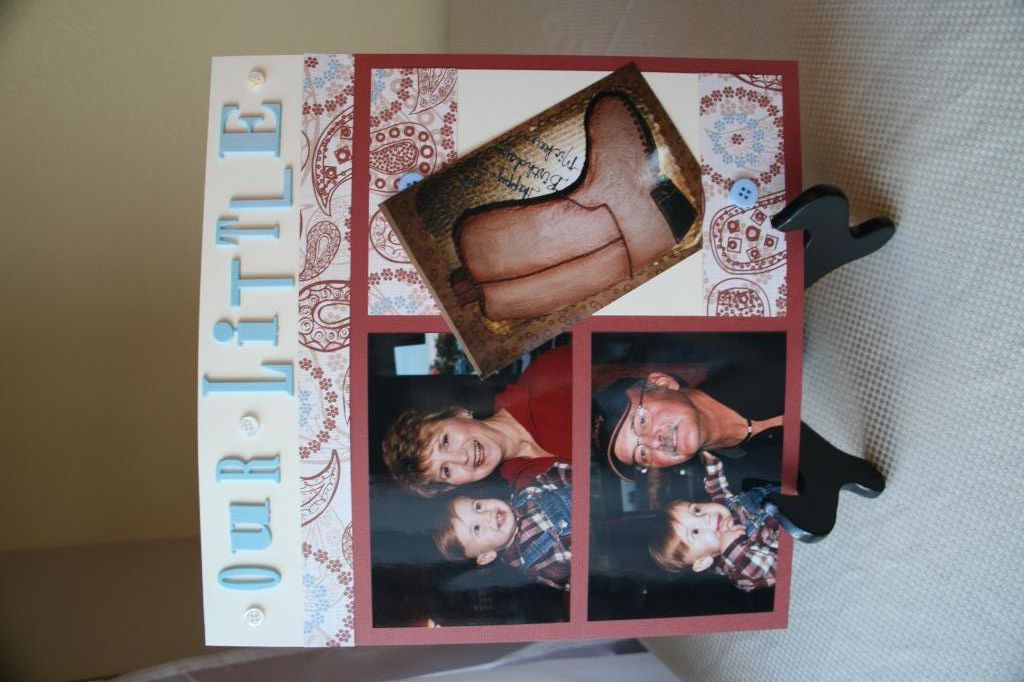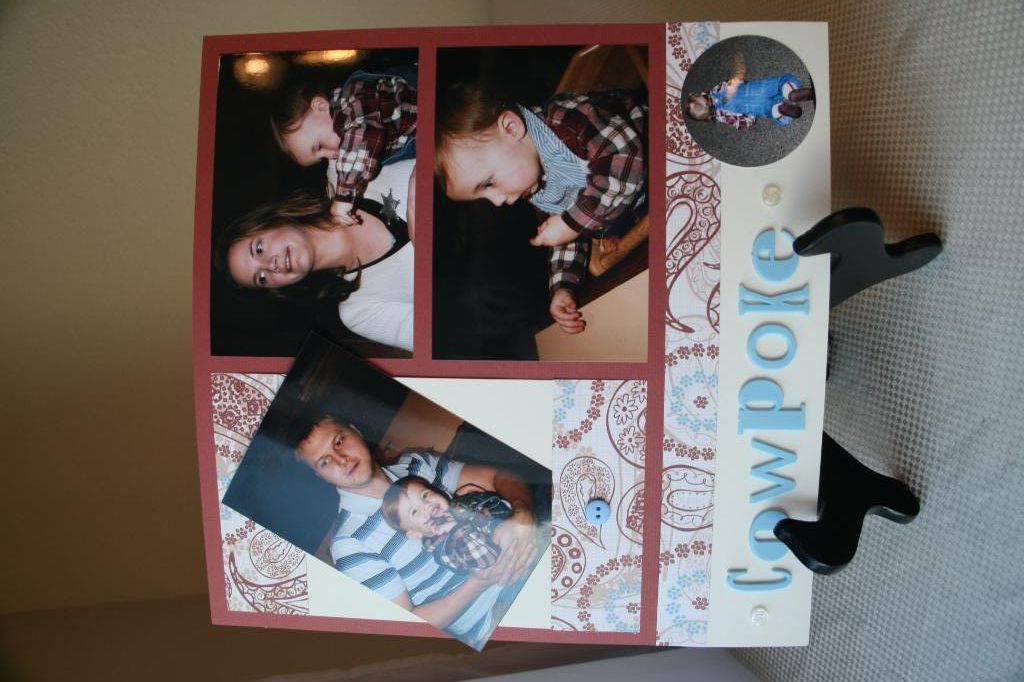 This layout uses some more Chatterbox patterned paper and the leftover packaging from the Heidi Swapp letters! Reduce,
reuse
, recycle, baby!!! :D