This is the project I've been working on most recently. It's a shower gift for my college roommate, Yvonne. Her shower was a week ago Sunday and I haven't done a darn thing since. I think I was just too bummed about about missing her shower. Little man got a stomach bug from the gym daycare and then gave it to me. I was so upset about missing her shower. I called her that morning, crying. She is such a fantastic friend and did so much for my shower and then, I couldn't even go to hers. I felt like such a chump.
Anyway, she's having a little boy, Connor, and her due date is the end of March. Her nursery colors are slate blue and chocolate brown with monkeys. So, I made some goodies for Connor and his room. :D
First off, he's getting a set of blocks with his name on them. (I didn't take a picture of just the blocks and I have no idea why not.) They actually turned out pretty good for my first time altering blocks. :D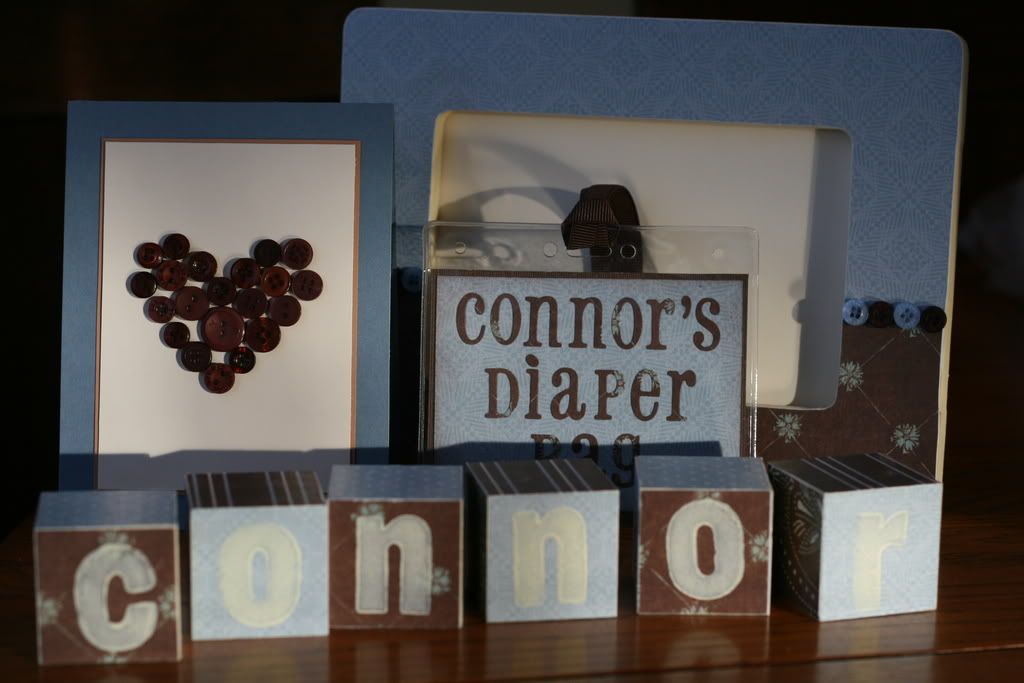 Oh, and here's the card I made for the shower. I got the idea from a pillow with a flower made of buttons.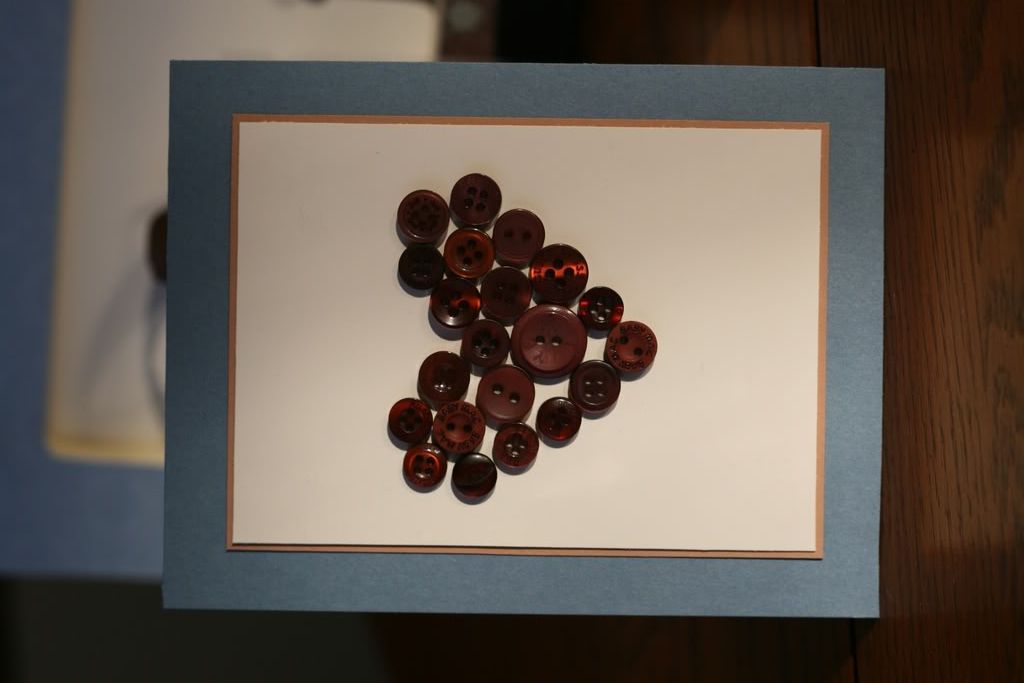 This is a nametag for Connor's diaper bag. Yvonne can put a photo of Connor or instructions for the babysitter on the other side.
This lovely little frame is one I made following a tutorial from
Samantha
. She used ribbons on the seam between the papers but, I think the buttons work best for a boy. ;)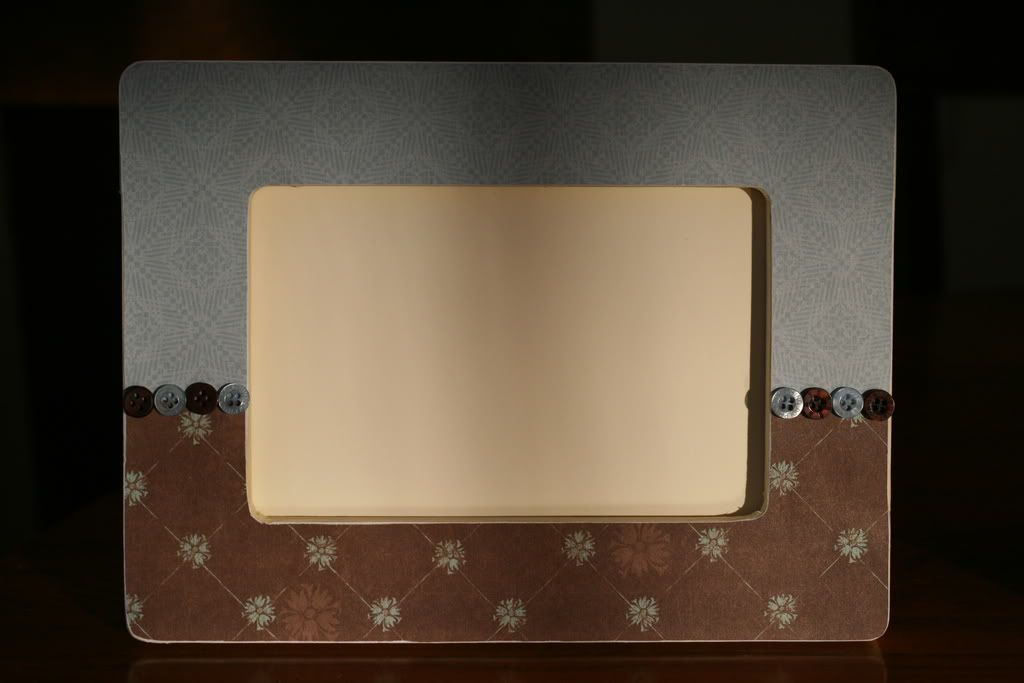 Oh, and here's a little extra I made a while ago. It's the card I made for my RAK winners! I used the same striped paper altering a Target mailbox and it inspired the rest of the card. Oh, and that cute little white paper is from a Martha Stewart kit I got on clearance at Mike's. It's was actually a kit to make napkin rings and such. I think this is a much better use, don't you?