Andrew and I were invited to a wedding this last weekend. Well, Booger and I ended up staying at home while Andrew went for us and delivered the gift.
Now, this wedding is for a very young couple who cannot afford and will not be taking a honeymoon at this particular point in time. So, I figured, a honeymoon in a basket is just the ticket! :D
I actually came up with this idea while on the elliptical trainer at the gym. I was reading my brand-
spankin
' new copy of 101 Hip, Handmade Gifts. Said magazine was my "payment" for having the story of how Andrew and I met (it involved flying peanuts) published in the February issue of Creating Keepsakes.
Anywho
, I was reading and sweating and getting inspired. I wanted to decorate a bunch of cute goodies and put them in an equally cute basket.
Once I was home and showered and Booger was in bed, I called Andrew and had him do a little reconnaissance(holy-moly, I spelled that correctly!!) for me. He found out that the bride's colors were going to be black and white, they were not going on a honeymoon and alcohol should probably not be included as bride was just a
teensy
bit pregnant and groom was not quite old enough to legally imbibe.
This was the end result! Sparkling apple cider, two wine glasses, some chocolates, candles, matches and various and assorted bath products. (Andrew suggested condoms. Yes, my hubby is a bit of a smart-
aleck
.)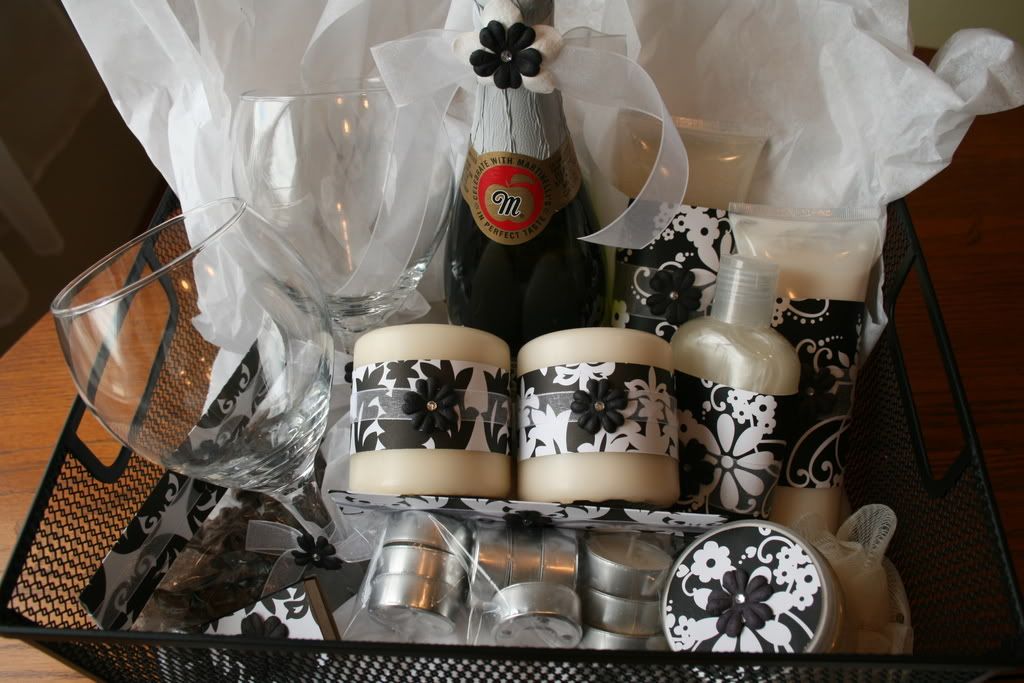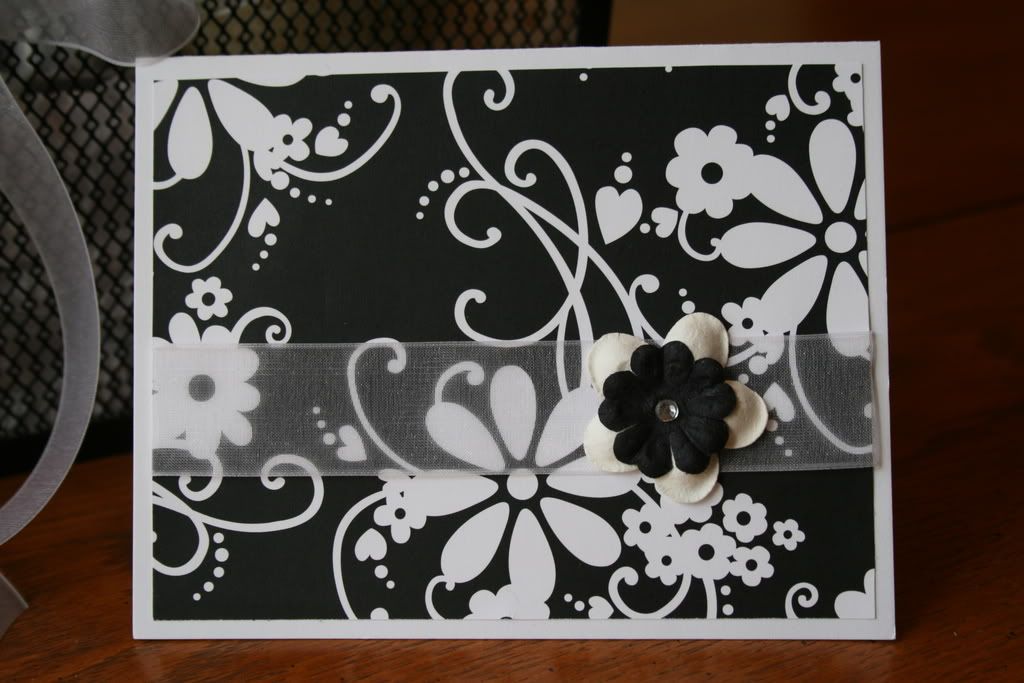 The floral black and white paper is Doodlebug and the other black and white paper is Tinkering Ink. I totally lucked out when making this because the top of the container that contains bath salts is the same size as one of my circle punches!!!
I really hoped they liked it! :D