Hey guys, it's Day 10 of the 12 Days of Christmas at A Walk Down Memory Lane.
Today's project is a great way to up to upcycle empty plastic containers as treat containers for your friends and family.
I started with an empty, clean frosting container and goodies from the
Peppermint
line from Crate Paper.
I cut a piece of
Wintergreen
paper to fit around my container and adhered it using
Zip Dry
adhesive. To keep it from unrolling while it was drying, I wrapped some rubber bands around it and let it set for a while.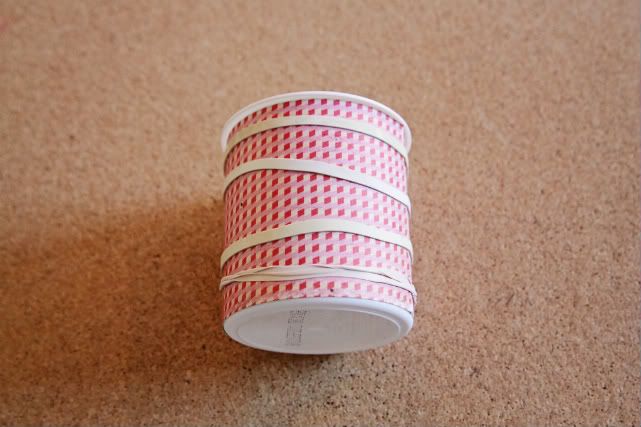 All you need to do is fill it with some holiday sweets and gift it to your loved ones!
Now, for the fun stuff!
On the tenth day of Christmas, A Walk Down Memory Lane gave to me......
All stamps for 35% off!!!!
12 Days of Christmas fine print…Remember, you can place multiple orders in during the 12 Days of Christmas. You do need to check out each day though as the special prices will not be saved in your cart. If you order during the sale, they will combine the orders and the shipping costs (yay!) on the 13th after the sale is over.